Do Shampoo Bars Work With All Hair Types?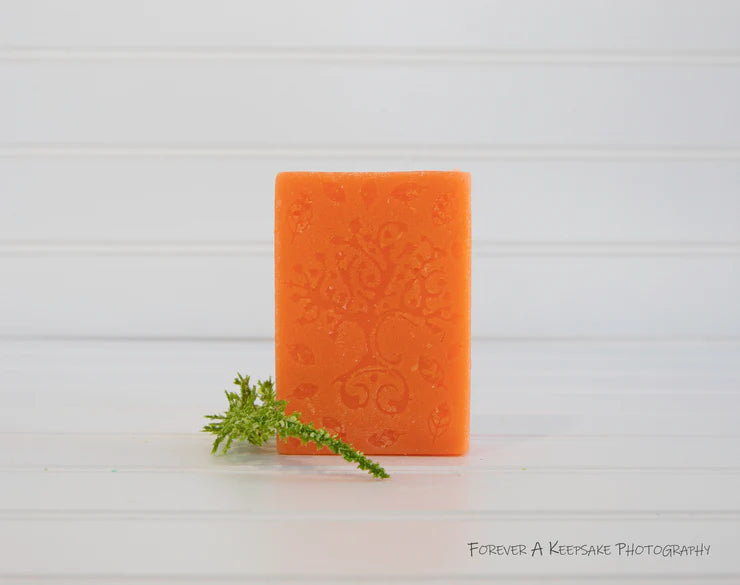 Shampoo bars are just what they sound like: solid versions of a hair care product that is most commonly sold in a liquid or semi-liquid state. Unlike most shampoos, which come in liquid form, they are more akin to bars of soap. In the past, they've mostly been favored by a few environmentally conscious people. However, shampoo bars have steadily become more prevalent in recent years, and many people believe they are the future of haircare. Here's what we believe you should know about buying and using shampoo bars on your own hair!
Why Are Shampoo Bars the Future of Hair Care? 
Why do we feel shampoo bars may be the future of hair care? It's an ambitious claim to make, but we think sustainability is an essential consideration in today's world. Many people choose to buy zero-waste products, and shampoo bars are great for the planet. Because they come in a solid state, they need little if any packaging. A lack of packaging requirements means you can significantly reduce the number of plastic shampoo bottles produced each year. Going plastic-free is easily one of the biggest shampoo bar perks you can ask for in your daily routine.
What Are the Benefits of Shampoo Bars?
Shampoo bars do not contain all of the nasty chemicals the average liquid shampoo includes, like sodium lauryl sulfate. This means the bars will not usually be so harsh on your hair. Harsh chemicals can strip your hair of the essential oils that help your hair stay healthy. You can maintain your hair in better condition when you use a shampoo bar, and save that color your stylist worked so hard to achieve.
Another shampoo bar perk is bars tend to last longer than the average liquid shampoo. You can expect approximately  80 shampoos from Tristegus 84 gram shampoo bar. Choosing a longer-lasting product means saving money by using them instead of your usual shampoo and conditioner products.
As if that was not enough, shampoo bars are also very compact, which means they are ideal for packing when you go on vacation. No clothes covered in shampoo when you open your luggage. It's easy to add a shampoo bar to your daily lifestyle, so give it a try today!
Are There Any Drawbacks to Shampoo Bars?
Most people who transition to shampoo bars as part of their hair care regimen have no problems whatsoever. However, it is worth noting that some people's hair needs a while to adjust to a change in product. Additionally, most shampoo bars contain natural ingredients. This means that in some cases, they may have a shorter lifespan than some of your former shampoo products. This will always depend on the type of shampoo you already own, how frequently you use shampoo, and the number of people in your home. In our tests we have found that on average only 1 gram is used off a bar per shampoo.
Do Shampoo Bars Work With All Hair Types?
If you like the sound of using shampoo bars, you might be wondering if they work with all hair types. We think you'll enjoy the answer! To cover the topic thoroughly, let's start by looking at the different hair types:
Straight Hair
The great thing about having straight hair is that it is usually as straightforward to look after as its name would suggest. Most people will not have any problem using shampoo bars for straight hair. 
To use, simply wet your hair, lather the shampoo bar between your hands, or apply by swiping bar directly on hair. Now work it through as you would regular shampoo. When finished, rinse thoroughly.
Curly Hair
Those of us with curly hair often have a more challenging time looking after it than people with straight hair do. You might think that you cannot possibly switch to a shampoo bar due to the extra hair care needs that come with having curls. Fortunately, this isn't true! It is totally possible to wash your curly hair with shampoo bars. In fact, it might be preferable to do so because chemicals like sulfates are not great for curly hair, and Tristegus natural shampoo bars do not contain them.
Why are sulfates harmful to curly hair? Because sulfates are prone to stripping the natural oils out of hair, this can quickly make curly hair become dry and unmanageable. Curls thrive on moisture and shampoo bars, like our goat's milk bars, are great at locking in moisture to the hair.
Coily Hair
When it comes to hair care, the springy, coily, kinky curls  often need the most attention. Again, shampoo bars can be an asset rather than a hindrance. As we've covered above, Tristegus shampoo bars are free of sulfates, which means they will not make hair drier. Tristegus shampoo bars contain ingredients like coconut oil, shea butter, and goat's milk. These ingredients are packed with moisture and help to keep your hair shiny, moisturized, and easy to manage.
Fine Hair
If you have fine hair and want to add volume, shampoo bars free of SLS' are the perfect solution. Look for bars containing plenty of Vitamin B, like our goat's milk shampoo bars. These bars in particular will help boost your circulation, which should help to encourage hair growth and help with thickness too.
Thick Hair
Thick hair can dry out quickly. You may want to make yours more manageable too. Choosing natural SLS-free shampoo bars with ingredients like shea butter or coconut oil will absolutely help with that. Enjoy the beauty of your thick hair even more once you add an extra shine!
Dry Hair
If your hair is always dry, you may find that it becomes dull and frizzy in certain conditions. You may want to consider what is being called Reverse Shampooing. This concept has you apply conditioner to the ends of your hair before you apply shampoo. When you apply shampoo try to concentrate on your scalp, to avoid removing oils from the ends which are the dryest. The right shampoo bar can help with this. Bars containing ingredients like coconut oil and shea butter are likely to be the most hydrating. Try a shampoo bar today to freshen up your hair.
Oily Hair
Is your hair extra oily? Look for ingredients in shampoo bars like tea tree and lavender oil. These choices are great at controlling excess oils from your scalp; you will surely see an improvement before long.
Dry Scalp
If you have a dry, itchy scalp and dandruff, you can also benefit from adding shampoo bars to your hair care regime. Bars that contain ingredients like tea tree oil, soothing lavender oil, or rose oil, and which are made using natural ingredients where possible, will help to soothe and treat irritation so you can look and feel as terrific as you deserve. 
Try Tristegus Shampoo Bars Today
Here at Trigestus, we have created a beautiful range of
goat's milk shampoo bars
that are ideal for all hair types. If you hope to keep your hair looking clean and shiny, look great, and take care of the environment, check them out today!
---