Top Eco-Friendly Grooming Products for Men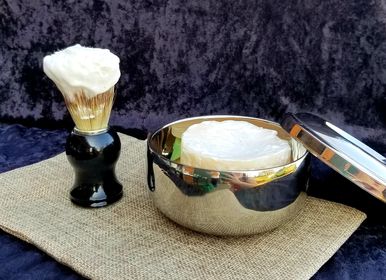 We all love to look and feel our freshest every day. To that end, Tristegus offers a broad line of men's grooming products that promise quality care. However, if you're looking at buying new grooming products, then you might be thinking about more than just what works. Often, more thought goes into the products we use than whether they do what the bottle claims to do. Sustainable living is becoming increasingly important for many shoppers. 
If you have been thinking about trying to live a greener lifestyle, there are many products on the market today that you can choose that will minimize your environmental impact. Today, we'll delve into some of the top eco-friendly grooming products for men, what sets them apart from others, and why it's worth considering the switch to eco-friendly brands.
Why Grooming Products?
Some of you reading this may think to yourselves, "grooming products? Are they really so bad for the environment?" The simple reality is that, yes, many grooming products are made and stored in ways that can be highly wasteful. First, many commercial grooming products contain harsh chemicals, and the production process used to create them leads to considerable environmental waste. Humans use a significant amount of plastic to bottle and transport these products. The worst part? Many of these items are solids that don't need to be sealed or packaged. That means all that plastic is causing unnecessary waste.
If you truly want to make a change to sustainable products, consider some of the many eco-friendly grooming products for men that are worth your attention. Cutting back on plastic waste in your shampoos, conditioners, razors, combs, and shaving creme is one small step we can all take to better the environment without sacrificing our quality of life.
Eco-Friendly Grooming Products
Without any more delays, let's look at some of the grooming products for men that Tristegus offers, designed and built to reduce needless waste as best as possible:
Soaps and shampoo bars: Washing up can become a lot greener with a wide range of different scented and scentless options, using locally sourced, ethically-raised goat milk alongside coconut oil, shea butter, and no artificial color.
Shaving pucks: Try a bar of gentle shaving soap to soften up your stubble and make shaving all the kinder on your skin. With no container to throw away.
Beard elixir: Using natural ingredients such as sweet almond oil, sunflower extract, and rosemary leaf extract allows a man to care for his beard's softness and shine.
Grooming accessories: We also have a range of combs, brushes, bowls, and more made from sustainable materials to make the grooming process much easier for the modern man.
What Makes Tristegus different?
As you might have already noticed from many of the products mentioned above, Tristuges focuses on using natural ingredients as best as possible, with goat milk that is locally sourced (Tristegus backyard) as a primary ingredient of soaps and skin care products used here. Our products also minimize the use of plastic packaging as best as possible, using zero-waste containers where we can. Additionally, we strive for accessories that use more natural and renewable materials, such as wooden and horn combs, steel shaving bowls, and more. This way, your products will likely last longer and can be recycled and reused when you no longer need them.
Whether you're looking for men's grooming products for yourself or you're looking for the right gift, Tristegus has you covered when it comes to sustainable products that offer high-quality eco-friendly grooming. Browse our stock today!
---