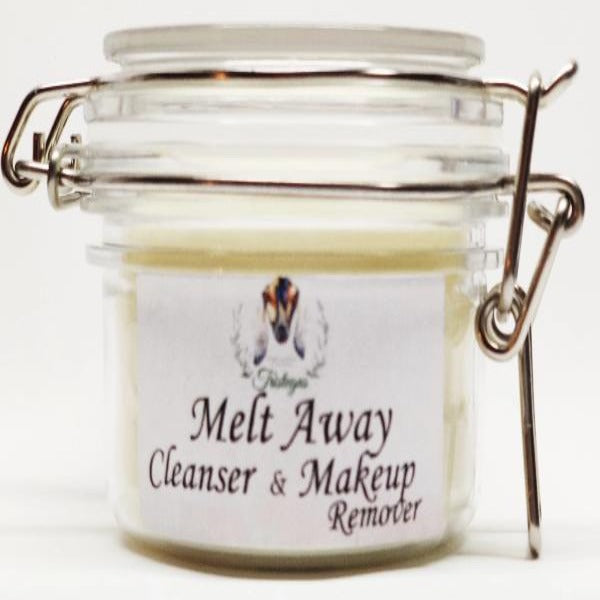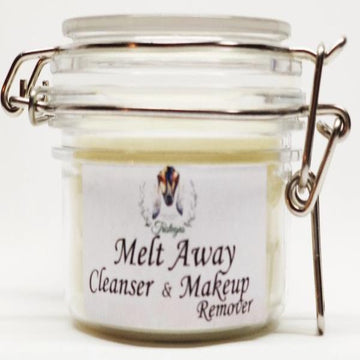 Melt Away Cleanser / Make-up remover
---
Low stock - 5 items left

Inventory on the way
Stop!  scrubbing that delicate facial skin.
Melt Away is gentle and smooth as silk. A gentle massage with a tiny amount of product will "melt away" any make-up (even on eyes) or grime on that delicate facial skin. 
Ingredients: BTMS50, cetyl alcohol, coconut oil, sunflower oil, castor oil, fractionated coconut oil, jojoba oil, tamanu oil, rosehip oil, polysorbate 80, evening primrose oil, vitamin E oil, germall plus.
Included is a small spatula to scoop Melt Away from the bail jar.
Instructions for use: No need to wet your skin. Remove a small amount ( you can get more if needed , but never put any back)of cleanser from the jar. You will notice that it starts to liquify from the warmth of your fingers. Massage ( take your time, be gentle, let the product do the work)  this over your entire face, including eye area ( be careful not to get it in your eyes, no cleanser  feels good in your eyes) remember small amount.  When you are tired of massaging It is now time for water. Any way you want to get the water on your face is fine. I prefer a soft cloth. If you are only using your hands you will see that the cleanser changes to a milky appearance but not suds. You don't need suds ( remember we don't want cleanser in our eyes). Remove all cleanser from your face. That's it! Your face now feels clean, soft, subtle, and moisturized! 
You may wish to follow with a toning spritzer, and moisturizer. Thank you.